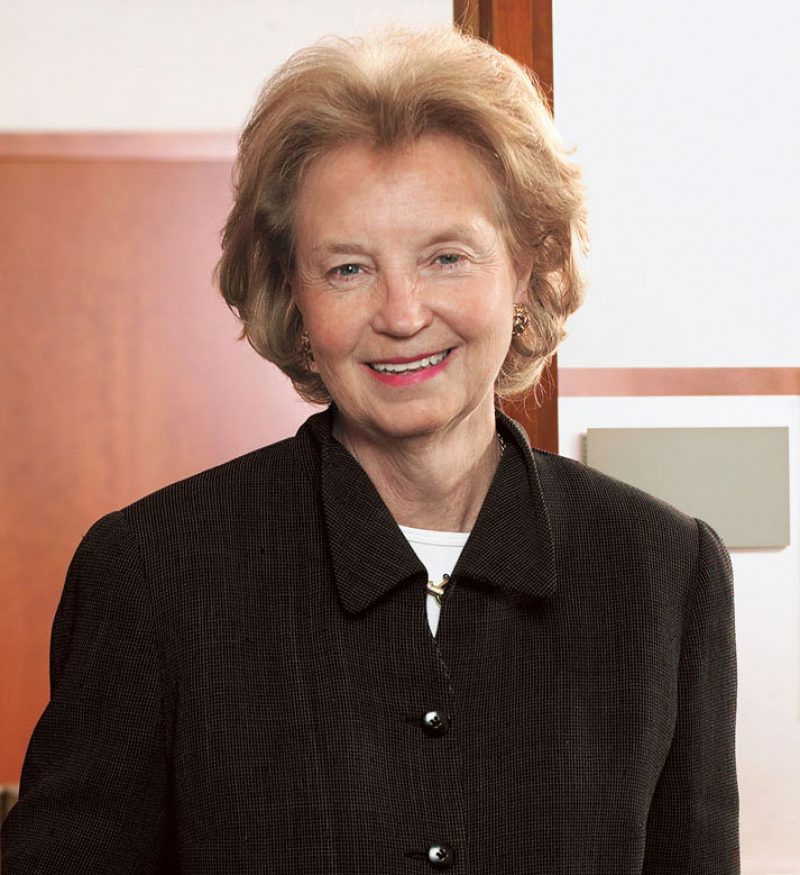 Kathleen M. Foley
RELATED STORY: Pioneering Pain Researcher Invests in Next Generation of Scholars
Kathleen Foley is recognized as a leader in developing global standards for pain management and palliative care. She earned her B.S. from St. John's University and her M.D. from Cornell University Medical College. She completed residencies at Memorial Sloan Kettering Cancer Center and Cornell, and was a special fellow in neuro-oncology at MSKCC. In the 1980s, she served as Chief of Memorial Sloan Kettering's Pain and Palliative Care Service, which she helped to establish. This first-of-its kind, team-based service ensures that pain management and palliative care are integrated into cancer treatment for all patients. From 1994 to 2003, she directed the Project on Death in America, which focused on changing attitudes and policies toward end-of-life care. She also served as director of the World Health Organization's Collaborating Center for Cancer Pain Research and Education at Memorial Sloan Kettering.
Foley joined the Rita Allen Foundation's Scientific Advisory Committee in 1997 and became the Medical Advisor in 2009, leading the committee in selecting each class of Scholars. She introduced the idea of a partnership between the Rita Allen Foundation and the American Pain Society to identify and support promising young investigators working in this field. Each year since 2009, two Rita Allen Foundation Scholars have been designated as recipients of the Award in Pain.
Foley has received numerous awards, including the Medal of Honor from the American Cancer Society, the David Karnovsky Award from the American Society of Clinical Oncology and the Frank Netter Award of the American Academy of Neurology.