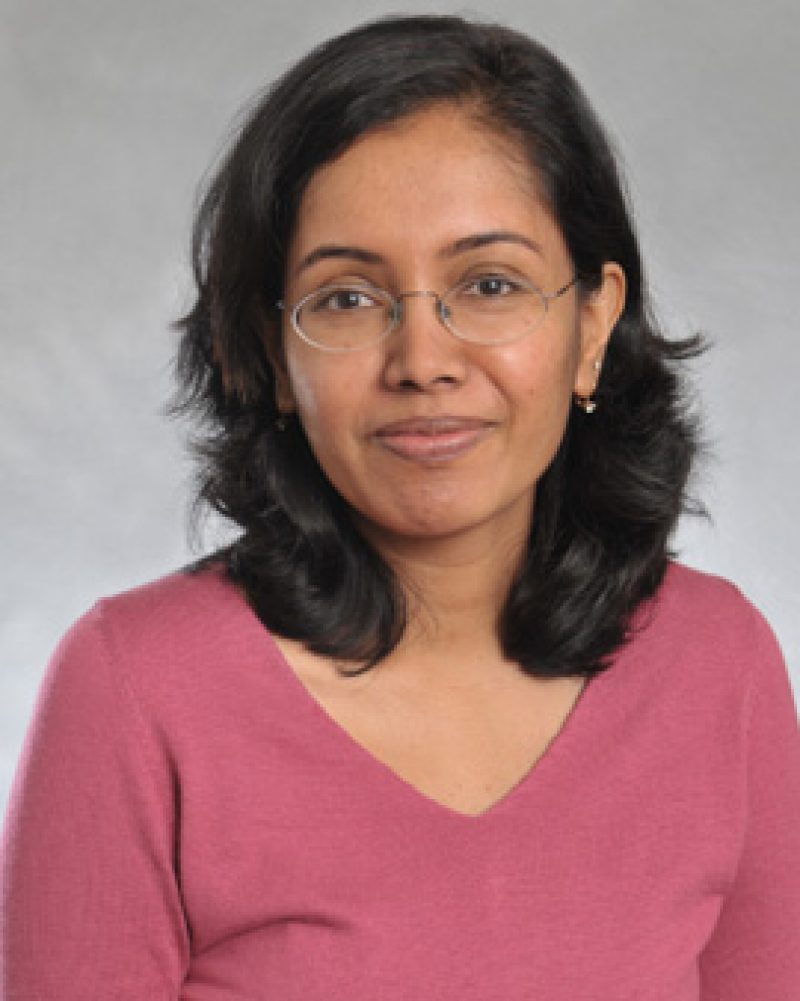 Seena Ajit
Seena Ajit (Award in Pain Recipient) received her Ph.D. in molecular biology from Rutgers University, and was a scientist in Neuroscience Discovery at Wyeth Research from 2001 to 2009, when she became an assistant professor at Drexel University College of Medicine.
Epigenetics is now recognized as an important aspect of gene regulation, and epigenetic analysis is likely to play an increasingly important role in the diagnosis, prognosis and treatment of diseases. Ajit is interested in pursuing various aspects of epigenetics, including DNA methylation, histone modifications and RNA-mediated gene silencing, all aimed at understanding the molecular mechanisms underlying pain. Currently her group is studying the role of noncoding RNAs in mediating pain, as well as their utility for biomarkers. They have identified differentially expressed circulating miRNAs in whole blood from patients with complex regional pain syndrome relative to controls. Additionally, studies using blood samples from good and poor responders to ketamine treatment have identified differential miRNA signatures both before and after therapy. A major focus in the lab now is to understand the significance of miRNA alterations in regulating gene expression leading to inflammation and pain.
Circulating miRNAs in bodily fluids are delivered to recipient cells via exosomes. Intercellular communication once thought to be limited to secreted signals can now be attributed to exosomes. Exosome contents, including miRNAs and mRNAs, are capable of modulating gene expression in the recipient cells. Ajit's lab is investigating the mechanistic basis of pro- and anti-nociceptive roles of exosomes from various sources, including patients and rodent models of pain.