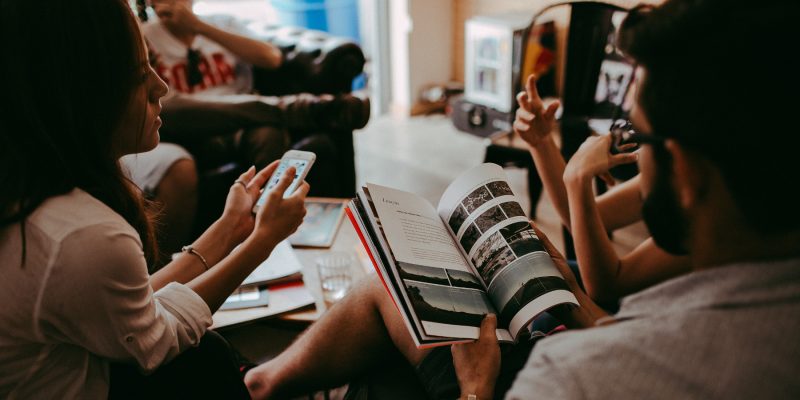 The Search for Solutions to Curb Misinformation
A new initiative seeks to bring many minds to a complex problem.
When false and misleading information proliferates in our newsfeeds and our communities, what should we do? What response is called for when inaccurate information leads to damaging policy or injury to people and institutions we care about?
In some ways, the question is not new. As Justice Louis Brandeis wrote in a 1927 opinion that planted America's free-speech flag, "If there be time to expose through discussion the falsehood and fallacies, to avert the evil by the processes of education, the remedy to be applied is more speech, not enforced silence."
Yet beyond broad contours, appropriate and effective responses to misinformation are far from clear—particularly today. Technology gives information from many sources instantaneous and global reach, while its design leverages our psychology and social networks to go deep. Responses to misinformation must contend with a host of other complex dynamics—including rapidly evolving scientific knowledge, growing inequality, disparities in education, and intentional manipulation.
"With new resources and energy coming into the endeavor from many entry points, we are actively engaged in the early stages of a widespread movement for truth in the 21st century."
These societal challenges will not be met through siloed efforts. It is encouraging to see a growing constellation of funders, nonprofits, researchers, technologists and community leaders committed to understanding and confronting misinformation in a changing world. Our funding partner the William and Flora Hewlett Foundation has announced a major investment in research to understand the role of digital disinformation in U.S. democracy and examine potential solutions. With new resources and energy coming into the endeavor from many entry points, we are actively engaged in the early stages of a widespread movement for truth in the 21st century. To succeed, these efforts must draw in more voices and make better connections among diverse people and types of expertise.
This is why we are excited to launch a new initiative to foster collaborative responses to the spread of misinformation, beginning with an open call for ideas. We are partnering with RTI International and the Aspen Institute along with Craig Newmark Philanthropies and Democracy Fund to focus on addressing human behaviors and motivations—the kind that lead false information to spread much more quickly than true information—as well as the kind that can effectively confront misinformation and advance a shared understanding of truth. Five teams will be selected to present their ideas at a Misinformation Solutions Forum this October at the Aspen Institute, where a diverse group of experts will help develop the ideas further. As an additional catalyst for the deployment of solutions, $75,000 in prizes will be awarded to the projects with the most promise to positively shift the information-sharing landscape.
While we are eager to see the range of ideas that emerge in response to this call, projects involving science communication, public health and diverse populations are of special interest. Consider whether there is an early-stage idea this opportunity might spur you to investigate further, and share the call widely—especially among people and organizations who are underrepresented in academia and philanthropy.
This open call is an early step on a long road of learning and experimentation toward critical change. An essential element of this work is to better listen to a wider range of voices, much as we and other funders are championing in the philanthropic sector at large through the Fund for Shared Insight. As RTI's Brian Southwell writes at the Knight Commission on Trust, Media and Democracy, "Generating ideas for remedies to the problem will require contributions from a wide range of researchers, practitioners, and citizens, as the circumstances that led to our current dilemma have many authors."
As we seek contributions from diverse perspectives, what questions are most essential to you? This initiative seeks to bring together many minds and perspectives to shape a healthy and thriving democracy for tomorrow. We hope to hear your voice in the conversation.