Rita Allen Foundation Announces $710,000 in Grants for New Ventures in Civic Information and Public Interest Technology
Information has the power to build understanding, change points of view, and help individuals and groups reach smarter decisions. Making sense of ever-expanding mounds of facts and figures often requires bringing together disparate areas of knowledge—science and journalism, computation and politics, or data science and public safety. Creative leaders from across these sectors are introducing new ways to connect citizens, journalists and others with valuable information that will help our society address some of its toughest challenges.
"We are investing in innovative projects that seek to improve the quality and accessibility of information related to health, science, politics and citizenship," said Elizabeth Good Christopherson, President and Chief Executive Officer of the Rita Allen Foundation. "These efforts hold great potential to advance civic engagement by making complex issues clearer and more approachable for broad audiences."
Growing evidence suggests that the divergent views of scientists and the general public on key science and technology issues result not from lack of knowledge, but rather from differences of culture, beliefs and values. The American Academy of Arts and Sciences will explore the sources and implications of these differences through a new initiative, The Public Face of Science. This three-year project, supported in part by the Rita Allen Foundation, will address a series of critical issues related to "the complex and evolving relationship between scientists and the public." The Academy will convene leading scientists, science journalists and science communication specialists to examine aspects of public trust and perception of the scientific process, as well as the role of media in shaping public attitudes. The project will also investigate how scientists have helped to inform public decision-making processes, and how these efforts might be made more effective in the future. Along with these studies, the Academy will offer communication training for its members and conduct outreach to public relations offices at research institutions. The Public Face of Science will disseminate its findings through its website, public symposia, and radio and television programs produced in partnership with WGBH, Boston-based public broadcasting.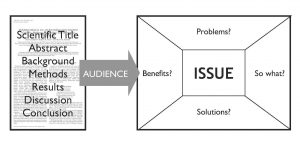 One longstanding challenge in science communication is distilling complex research into straightforward messages that are meaningful for different audiences. COMPASS is a nonprofit organization that has been coaching scientists on communication and policy engagement since 1999. A grant from the Rita Allen Foundation will enable COMPASS to expand the reach of its Message Box, a deceptively simple tool designed to help scientists effectively communicate their work to non-scientists. The COMPASS team will create a freely available workbook and video to guide any scientist through the process of using the Message Box. The Message Box provides a framework for organizing key information about a scientific topic, including the problems a research question seeks to address, the importance of those problems, potential solutions and the benefits of investigating those solutions. COMPASS has already used this approach to prepare thousands of researchers for engaging with school and community groups, journalists and policymakers. As a free online resource, the Message Box will reach many more scientists, including graduate-level trainees, increasing support for an emerging culture that encourages scientists to share their processes and discoveries beyond their labs.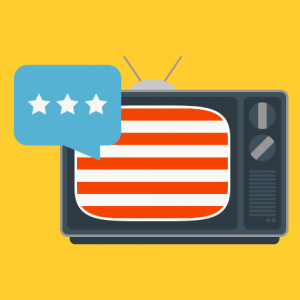 In a chaotic media landscape, identifying the sources and evaluating the accuracy of political communications can also be a major challenge. To help journalists and the public better understand the origins and effects of political advertising, the Internet Archive has created the Political TV Ad Archive, a searchable database of TV ads related to the 2016 U.S. presidential election. The Archive utilizes audio fingerprinting algorithms to track occurrences of ads backed by candidates, political action committees and other groups—all linked to information on where and when ads have aired, sponsors, subjects and messages. The Archive has already collected ads and data in key presidential primary states. Funding from the Rita Allen Foundation will now allow the Archive's team to record general election advertising in eight battleground states, as well as improve its technology and extend its outreach and training to journalists, scholars and nonprofits. Partnerships with groups including The Center for Public Integrity, the Center for Responsive Politics and FactCheck.org are helping to shed light on funding sources and claims in political ads. The Archive has also informed election reporting by major media outlets such as The Washington Post, Forbes, The Atlantic and Fox News. The Rita Allen Foundation supported the initial development of the Archive's technology through a pilot project, the Philly Political Media Watch Project, which collected ads aired in the Philadelphia region in the lead-up to the 2014 midterm election. The Rita Allen Foundation also helped to sponsor the primary election phase of the Political TV Ad Archive, which received funding from the Knight News Challenge on Elections.
MapLight, a nonpartisan research organization that tracks and publicizes information about money's influence on politics, is working to make comprehensive, customized voting information more accessible to citizens. In 2014 MapLight piloted Voter's Edge, an online tool that allows users to enter a home address and view personalized, nonpartisan information on candidates, ballot measures, campaign finance data and more. MapLight partnered with the League of Women Voters of California Education Fund to offer local voting information to Californians, and the Rita Allen Foundation supported the expansion of Voter's Edge to include details on federal and state-level candidates in all 50 states. Now, funding from the Rita Allen Foundation is enabling MapLight to improve on the Voter's Edge prototype by creating a standardized, replicable model that will eventually provide federal, state and local voting information for all jurisdictions in the United States. Assessing the effectiveness of Voter's Edge during the 2016 general election will guide future efforts to expand the platform to cover federal, state and local voting information for every state.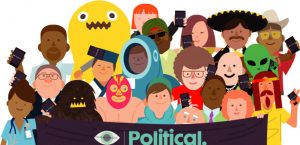 SeePolitical seeks to bring clarity to vital public policy issues by producing and distributing factual, unbiased, nonpartisan, noneditorial, entertaining animated videos that explain such topics as the Electoral College, as well as state and local ballot propositions. This content is an innovative, modern alternative to the text-based voter education guides produced by secretaries of state and other election officials. A grant from the Rita Allen Foundation will allow SeePolitical to build its capacity, producing new videos for its pilot program in preparation to expand. SeePolitical staff members currently teach a course at the Otis College of Art and Design in Los Angeles, where students conduct original research on specific issues and create SeePolitical videos for distribution in English, Spanish and other languages. In 2016 SeePolitical will also partner with the University of Southern California to establish a program for designing civic education media at the Jesse M. Unruh Institute of Politics.
ProPublica is an award-winning nonprofit investigative newsroom and an innovator in data journalism and multimedia content. The Rita Allen Foundation previously supported ProPublica's efforts to expand its multimedia capabilities. Now, a new grant will enable ProPublica to create tools for mobile app developers to access its valuable health databases. These databases include Dollars for Docs, a log of payments to physicians from pharmaceutical and medical device companies; Treatment Tracker, a collection of information on Medicare reimbursements for various health services; and Surgeon Scorecard, a record of death and complication rates for eight elective procedures. Together, ProPublica's health-related apps have been viewed nearly 25 million times on its website, empowering consumers to make informed decisions about their health care. The new data-access tools will extend the reach of these apps and create new potential revenue sources to support ProPublica's public interest journalism. The development of these mobile tools will serve as a model for future work to expand access to ProPublica's reporting on education, politics and other vital topics.
DataKind connects data scientists with social change organizations to develop data-driven strategies for tackling challenges in education, health, safety and other critical areas. The Rita Allen Foundation is supporting a new effort to share the lessons and broaden the impacts of DataKind Labs, a pioneering program where DataKind's on-staff data scientists bring together multiple stakeholders on yearlong projects to tackle cross-sector challenges. The DataKind Labs Open Blueprint will provide any organization with resources for adopting the DataKind Labs approach, outlining project-related processes from start to finish, and incorporating advice on best practices and pitfalls. The blueprint will draw on examples from DataKind Labs' inaugural project supporting Vision Zero in three U.S. cities to reduce traffic fatalities. DataKind will disseminate the blueprint widely and will actively engage in discussions with groups working to learn from DataKind Labs' experiences.
---
The Rita Allen Foundation invests in transformative ideas in their earliest stages to leverage their growth and promote breakthrough solutions to significant problems. It enables early-career biomedical scholars to do pioneering research, seeds innovative approaches to fostering informed civic engagement, and develops knowledge and networks to build the effectiveness of the philanthropic sector. Throughout its work, the Foundation embraces collaboration, creativity, learning and leadership.