Andrew Golden Joins Rita Allen Foundation Board of Directors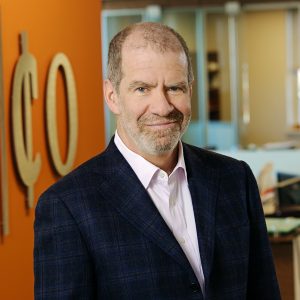 Andrew K. Golden, President of the Princeton University Investment Company (PRINCO), has been elected to the Rita Allen Foundation Board of Directors.
Golden, whose term begins immediately, has served as President of PRINCO, the organization responsible for managing the University's endowment, since January 1995. PRINCO's investment returns have consistently placed in the top percentile among institutional investors. In 2006, Golden and PRINCO received Institutional Investor magazine's Endowment of the Year Award for Excellence in Investment Management.
"In addition to his extensive experience in investment management, Andy brings the familiarity of working in an environment supporting world-class research and solutions to complex problems," said Elizabeth Good Christopherson, President and Chief Executive Officer of the Rita Allen Foundation. "We look forward to his good counsel, skilled leadership and active engagement on our Board."
Golden said, "I'm honored to join the Rita Allen Foundation Board. Today is a challenging and complex time for organizations supporting those whose passions are science and civic engagement. I look forward to collaborating with my colleagues on the Board to provide leadership so our grant partners can flourish in an environment of innovation."
Golden joined PRINCO from Duke Management Company, where he was an Investment Director. Prior to that, he served as a Senior Associate in the Investments Office at Yale University. Golden holds a bachelor of arts degree from Duke University and a master of public and private management degree from the Yale School of Organization and Management. He has earned the Chartered Financial Analyst designation and is a member of the New York Society of Security Analysts. He was a member of the Board of Directors of the NAB Asset Corporation, a publicly traded commercial loan workout specialist.
Golden currently serves on fund advisory boards for several hedge fund, private equity and venture capital managers, including Bain Capital, General Catalyst Partners and Greylock Partners. He was a founding member of the Investors' Committee of the U.S. President's Working Group on Financial Markets. He serves as a Trustee of the Princeton Area Community Foundation and Rutgers Preparatory School.
Golden is married to Carol Litowitz Golden, resides in Princeton and has two sons in their 20s.
The Board of Directors is responsible for governing, advising and overseeing the Rita Allen Foundation's policy, direction and resources. Directors assist with the leadership and general promotion of the Foundation to support its mission and needs, as well as the work of its Scholars and other grant recipients. Directors have extensive experience in business and finance, higher education, journalism, government and the nonprofit sector.
The Rita Allen Foundation invests in transformative ideas in their earliest stages to leverage their growth and promote breakthrough solutions to significant problems. It enables early-career biomedical scholars to do pioneering research, seeds innovative approaches to fostering informed civic engagement, and develops knowledge and networks to build the effectiveness of the philanthropic sector. Throughout its work, the Foundation embraces collaboration, creativity, learning and leadership.