New Foundation-Backed Working Group to Address Science and Evidence in Public Life
In response to a rapidly changing media landscape and an epidemic of misinformation and disinformation, Media Impact Funders—a member-supported network of funders using media and technology in the public interest—is organizing a new working group of funders committed to fostering robust public engagement with science, evidence and facts. The group will facilitate convenings, network-building, learning and collaboration aimed at both near-term interventions and long-term cultural impact.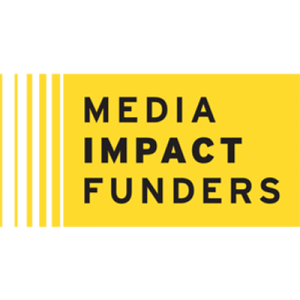 This two-year initiative is launching with a $125,000 startup grant from the Rita Allen Foundation.
The working group will explore emerging multidisciplinary research on effectively communicating about science and facts. This growing body of research is uncovering the role that values, identity, media environments and social dynamics play in what people believe and how they act on information, as well as promising strategies to productively communicate about complex and contested issues. The group will work to incorporate this research into philanthropic practice, as well as coordinate action to strengthen the role of evidence in public discourse and the information ecosystem.
"A growing number of grantmakers recognize the need to invest in productive public engagement with evidence and the scientific process," said Elizabeth Good Christopherson, President and Chief Executive Officer of the Rita Allen Foundation. "This is a moment we can seize to create new knowledge and new partnerships across divisions. Ultimately, we have the opportunity to strengthen our society's ability to navigate complex issues across fields, from ecology to education to public health."
Funders interested in learning more should contact Vince Stehle, Executive Director of Media Impact Funders.
About Media Impact Funders
Media Impact Funders is a member-supported network of funders who seek to improve society through media and technology. They achieve this by serving as a learning resource for grantmakers interested in using media to further their missions. As a catalyst connecting funders, creators and allies, Media Impact Funders encourages their collaboration and seeks to expand the media that informs, engages and inspires.
Twitter @MediaFunders