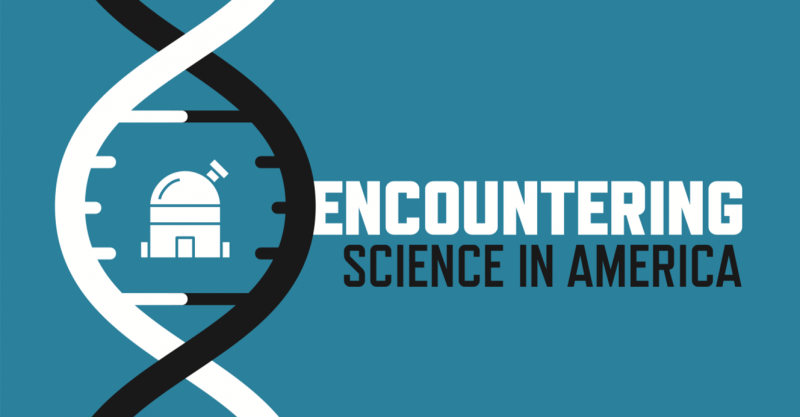 New Report: Encountering Science in America
The American Academy of Arts and Sciences has released a report examining the many ways Americans engage with science today, whether through zoos, community projects, science festivals, TV news programming, or ever-evolving social media. Through data visualization, analysis, and case studies, Encountering Science in America highlights expanding opportunities to engage with science—while pointing to the difficulty of understanding their cumulative impact on people's attitudes and decisions.
The report is the second in the American Academy's multiyear initiative, the Public Face of Science. Among the conclusions of the first report, Perceptions of Science in America, is that attitudes toward science depend on context and values, and they vary according to specific issue areas—groups tend not to be uniformly "anti-science" or "pro-science."
The new report examines how science communicators can take differences of perception and motivation among their audiences into account, and it highlights the diversity of goals among science communicators as well. For example, encounters with science may be designed to build trust in scientific information on controversial topics; foster connections between researchers and community members; provide entertainment; or broaden inclusivity in science, technology, engineering, and math.
Additional highlights from the report include:
Americans increasingly encounter scientific information on social media, but they don't trust it—only 26 percent of social media users report seeing posts about science that they mostly trust.
Meanwhile, science and technology museums are highly trusted compared to other sources of science information, with 54 percent of people believing they get science facts right most of the time.
While many science experiences seek broad appeal, there are examples of efforts productively targeting specific communities and issues. For example, a traveling Smithsonian exhibit on human evolution visited 19 public libraries, where diverse local panelists helped shape programming to respond to the views of the community.
Stakeholder engagement on topics of emerging science is particularly urgent and promising. A successful model comes from Nantucket and Martha's Vineyard in Massachusetts, where, before attempting to use gene drives to vaccinate local mice against Lyme disease, researchers at the Massachusetts Institute of Technology attended town halls and involved community members in setting governance guidelines, resulting in an alternative approach to vaccination with broader public support.
In addition, science communications practitioners and scholars have also focused on efforts to increase access to science engagement experiences with underrepresented groups. After the release of the 2016 film Hidden Figures, for example, the U.S. Department of State developed a cultural exchange program, #HiddenNoMore, to convene women leaders in STEM for the development of best practices in recruiting and training to increase diversity and inclusion in the field.
As part of a broad portfolio of work to advance civic science, the Rita Allen Foundation supports the Public Face of Science initiative in partnership with the Gordon and Betty Moore Foundation, the Alfred P. Sloan Foundation, and the Hellman Fellows Fund. The final report in the Public Face of Science series will offer recommendations for building capacity for effective science engagement efforts.