Yuan-Xiang Tao: Pursuing an End to Pain, Inspired by Family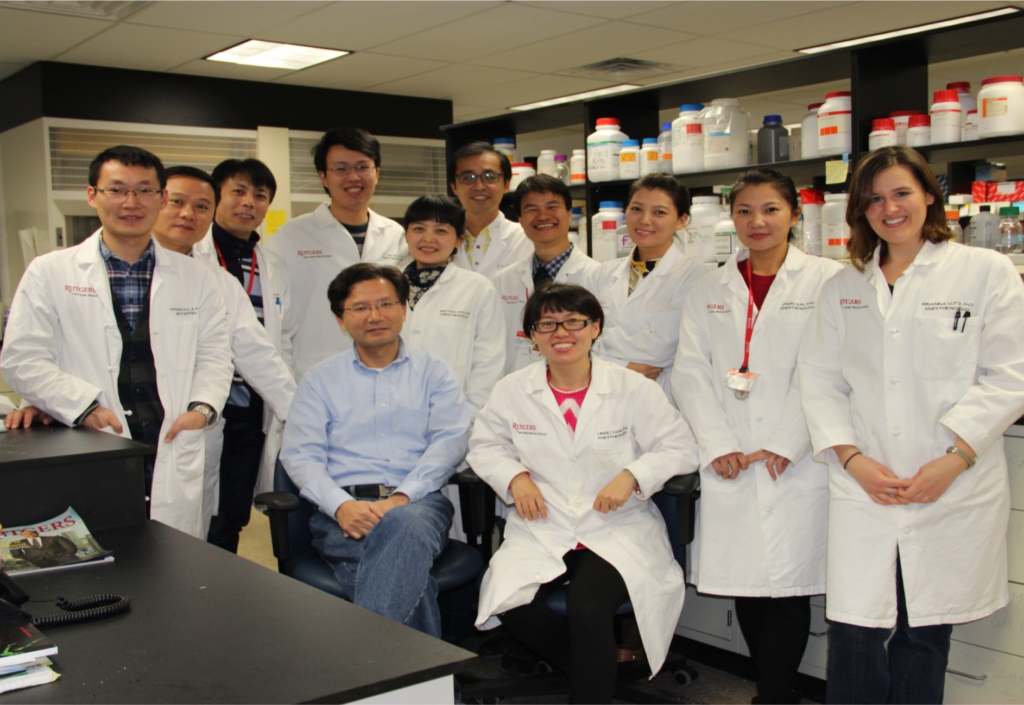 How can we help the ones we love, when we see them suffering?
Yuan-Xiang Tao was motivated to dedicate his career to chronic pain research and developing novel therapeutics early in his youth, after watching his father battle liver cancer. Tao's father passed away in 1989, and during the later stages of his illness, he experienced tremendous pain with opioids as the only available treatment. Due to complications with side effects, his father refused to continue the treatment altogether after only a few weeks.
Tao remembers, "I wanted to be a teacher in medical school, after graduating from university, but my father's illness changed my career path."
Inspired to help patients like his father have better treatments and outcomes for chronic pain, Tao shifted his focus from training to be a teacher, to research and medicine. He received his doctorate from Shanghai Brain Research Institute, Chinese Academy of Sciences, and his medical degree from Nanjing Medical University in China, choosing a Ph.D. lab that focused on pain research and whose mentor was well-known in the pain field.
After completing his degree, Tao relocated to the University of Virginia to continue his scientific training under Roger Johns' supervision as a post-doctoral fellow. "At that time, Dr. Johns was an acting chair in the department of anesthesiology and also a physician. He is a great postdoc mentor and gave me lots of opportunities to independently think about my interesting projects. At that time, I started really state-of-art research focused on the PSD (postsynaptic density) proteins in chronic pain and inhalation anesthesia/analgesia."
When Johns accepted a chair position at Johns Hopkins University, Tao transferred with him. In 2005, Tao was provided his own lab space as an independent researcher, with ongoing mentorship from Johns. "We did lots of interesting projects. One of the projects was to investigate NMDA receptor/AMPA receptor trafficking in chronic inflammatory pain, and another involved identifying novel genes which are related to neuropathic pain. We discovered a new gene called Kcna2 antisense RNA; its sequence is mostly complementary to Kcna2. Kcna2 antisense RNA is upregulated in nerve injury. This work was actually partially supported by the Rita Allen Foundation."
"[Mentor] support is very important. Even as junior faculty [with an] independent lab, it's better to still have a mentor—not working with you but to give you advice for your project."
After his time at Johns Hopkins, Tao accepted a tenured position at Rutgers University. He was named a recipient of the Rita Allen Foundation Award in Pain in 2011. Now as a professor in the Department of Anesthesiology and a vice chair of research at Rutgers New Jersey Medical School, Tao reflected on his discoveries advancing the field's understanding of genes involved in pain, including the discovery of four new pain-related genes and patents for novel therapeutics. "Over the past 15 years, we focused on epigenetic modifications, in chronic pain. We did lots of work related to DNA methylation, histone methylation, and also examining the role of long noncoding RNAs."
Tao also developed a long-lasting local anesthesia using poly lactic-co-glycolic acid, or PLGA, a drug delivery vehicle. "PLGA is an FDA-approved strategy to help with cancer drug delivery. Normally, local anesthetics' analgesia lasts for 8-12 hours. Our new PLGA-coated ropivacaine produced analgesia for 10-12 days, or longer. We think this is very useful, particularly for the management of chronic pain disease on the clinical side."
Another FDA-approved treatment strategy that Tao developed was the use of antisense oligonucleotides (ASO), which are typically used to treat neurological diseases in the clinic. Using the same approach, Tao designed an ASO to treat neuropathic pain by targeting a long non-coding RNA his group identified, called Nerve Injury-Specific Non-coding RNA. "This long non-coding RNA has increased expression after peripheral nerve trauma and also in diabetic/chemotherapy-induced neuropathic pain. The ASO can target [and] block these types of neuropathic pain. Even more importantly, single administration of ASO also produces long-lasting effects; up to two-weeks at least, based on our data."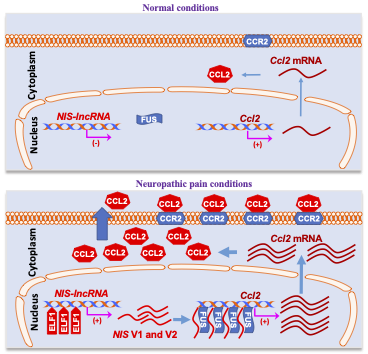 Here Tao explains why his research is important and advice he would give to early-career researchers applying for the Rita Allen award.
Why is your research important and why have you dedicated your career to studying pain and understanding opiate induced analgesic tolerance?
I think back to my father and the liver cancer. When we have students in the lab, sometimes I tell them that story, and that's why I chose a whole career in the pain research field. Sometimes also for the high school students or the undergraduates that want to do summer jobs in the lab, I think they also have some personal reason for why they are interested in pain research. Some students, maybe, have the same reason as my case. Their family has some chronic pain, back pain, cancer pain, some other pain. Some of them also have some opioid addiction problems in the family and that's why they're interested in opioid research or something related.
What advice would you give to other early career scientists who are thinking about applying for something like the Rita Allen Foundation award?
I think one piece of advice is that your project should be novel—novel and significant. Another thing is that mentor support is very important. Even as junior faculty with an independent lab, it's better to still have a mentor—not working with you but to give you advice for your project.