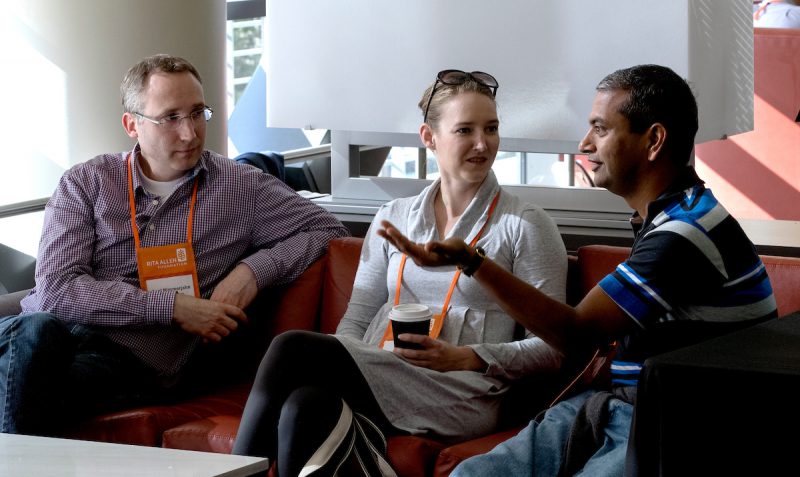 Welcome to Our New Website: Big Ideas Wanted Here
Today we are excited to introduce a new way of highlighting the transformative ideas we support in science and society—and their unexpected connections. As we debut a fresh look and flow to our website, we are also looking for new opportunities to provide helpful resources and insightful features about the people and projects we support.
As you explore the new site, you'll find Robert Weinberg, a pioneer in cancer research and one of the first Rita Allen Foundation Scholars, addressing the challenge of finding the questions and "truly interesting and important experiments" that might transform the future. And you'll find Brewster Kahle, the founder and Digital Librarian of the Internet Archive, explaining the power of big goals to inspire collaboration—his goal is nothing less than creating universal access to knowledge.
You'll find Shannon Dosemagen, cofounder and Executive Director of Public Lab, explaining how evaluation is opening opportunities for new engagement with communities of community scientists researching environmental threats. And you'll find the story of how Rita Allen Foundation Scholar Diana Bautista came to a career in biomedical research via a public hearing about dioxin contamination in the Great Lakes.
You'll find Seth Flaxman and Kathryn Peters, cofounders of Democracy Works, sharing how they've built their relationship as the basis of a thriving civic tech nonprofit that now has the goal of reaching 80 percent voter turnout in the United States by 2020—since, as Seth says, "I only like scary goals." And you'll find a collection of some of our favorite resources around the web for innovative nonprofits and scientists with their own big goals to chase.
What you see on our website today is just the beginning of new content and resources that we will continue to add based on what we hear that you, our community, would like to see. This is a team effort, with special acknowledgement to Kate Belyi, Molly Sharlach and the rest of the Rita Allen Foundation team, and to those in our network who have already given us incredibly helpful feedback on our online presence.
Of course we invite you to share your ideas about what we might consider adding in the future—please send a note to communications@ritaallen.org.
We'll call this a beta site—with the hope that the conversations, iterations and experiments here will continue thoughtfully, robustly and collaboratively. Because one of the ideas that drives us is that the first steps in solving complex problems are rarely taken alone.